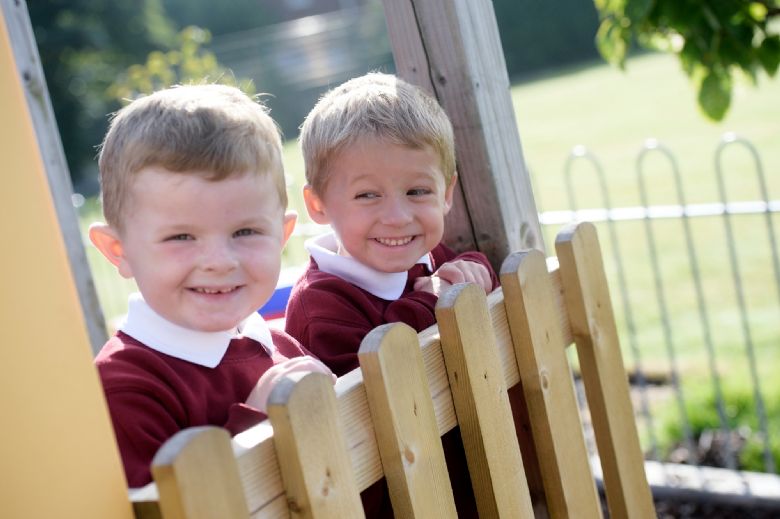 Foundation Subjects
Middlefield Creative Curriculum
The Middlefield Creative Curriculum is a skills based curriculum with thematic links, where possible, to the schools bespoke English scheme 'Chatterboxes'.
Chatterbox themes
YR

Autumn Term

Spring Term

Summer Term

1 / 2

Magic

Animal Tales

Holidays

3 / 4

Legends:

Knights & Castles

Bones

Wild Things

5 / 6

Adventures at Sea: Pirates

Space

Superheroes
At each stage of the planning process staff work closely together to create and develop a curriculum that meets the needs of the pupils at Middlefield, enabling all to receive a broad and balanced curriculum.
Throughout the curriculum there is a focus on broadening the children's outlook and raising their aspirations for the future. We believe that this has a positive impact on their progress and encourages them to learn how to take risks, and become more resourceful, innovative, enterprising and capable citizens.

Children's Voice
We recognise the importance of children helping to shape their own curriculum, and at Middlefield, children's voice is reflected throughout the planning process.
At the start of each term, their ideas are recorded in Key Stage Planning Portfolios and their evaluations collected at the end of the term. These are used to inform future planning.

Creative Curriculum Themed Activity Days
At Middlefield we encourage children to be creative and imaginative and we believe that through designing and making products that solve real life and relevant problems within a variety of contexts they can begin to consider their own and others' needs, wants and values.
Our Creative Curriculum Themed days are designed to draw on disciplines from maths, science, computing and design & technology.
Once a year, the normal morning timetable (English / Maths / Reading / Science) is suspended for 3 days for a 'Creative Curriculum Themed Activity' These activities must combine skills from Computing, Design and Technology, Science and Maths and be linked to that terms creative curriculum theme.

For example, in the Autumn Term Year 5 & 6 theme is 'Adventures at Sea / Pirates' so children could research, plan, design, make and evaluate shelters for a desert island, that can withstand heavy winds and showers! Shelters could then be constructed outside on the school field.

French Day
At Middlefield we believe it is important to be creative with language learning and we recognise the wide manner of ways in which a new language can be integrated.
During the Summer Term the normal daily timetable is suspended for 'French Day' Planning for this day, overseen by the Languages Subject Lead, has to include links across the wider curriculum, including subjects such as DT: Cooking, Geography, Art & Design and History.

Fiver Challenge
At Middlefield we enjoy taking part in the Young Enterprise Fiver Challenge, which is a free nationwide challenge for 5 - 11 year olds.
It provides a highly interactive, fun way of introducing financial numeracy, resilience and teamwork in learning for primary school pupils. Pupils have 1 month to set up a mini business and create a product or service they can then sell or deliver at a profit and engage with their local community.
Enterprise skills, in a real-life context, offers pupils the opportunity to develop character attributes which we believe can underpin success in future education and employment.

Assessment
At Middlefield we strive for high standards in both core and foundation subjects.
Key skills, in each area of learning, are assessed using Classroom Monitor and used to inform planning for the following terms theme.
Subject Leaders
Core Subjects
| | | |
| --- | --- | --- |
| English | Maths | Science |
| Mrs Crichton | Mr Lymath | Mrs Wilson |

Foundation Subjects
| | | | |
| --- | --- | --- | --- |
| Art & Design | Computing | Design & Technology | Languages |
| Mr Jones | Mrs Beresford | Mrs Young | Mrs Warner |
| Geography | History | Music | PE |
| Mrs Smith | Mr Fewtrell | Mrs Niedzwiecki | Mrs Crone |

Other required curriculum subjects
| | |
| --- | --- |
| RE | PSHE |
| Mrs Ellis | Miss Foulkes |
Moderation and Standarisation
Subject Leaders are responsible for monitoring their particular subject to ensure that it is implemented consistently and effectively in line with agreed policies.
Middlefield Curriculum Progression Grids are used to ensure that there is clear progression across year groups and key stages.
School Governors
An annual Curriculum Report is presented to the Governing Body during the school year, focusing on curriculum priorities identified in the School Development Plan.
The Curriculum Sub-Committee, which includes the Chair of Governors, Community Governor and Staff Governor, meet at least once per term with the AHT (Curriculum) to discuss curriculum priorities, achievements and next steps.