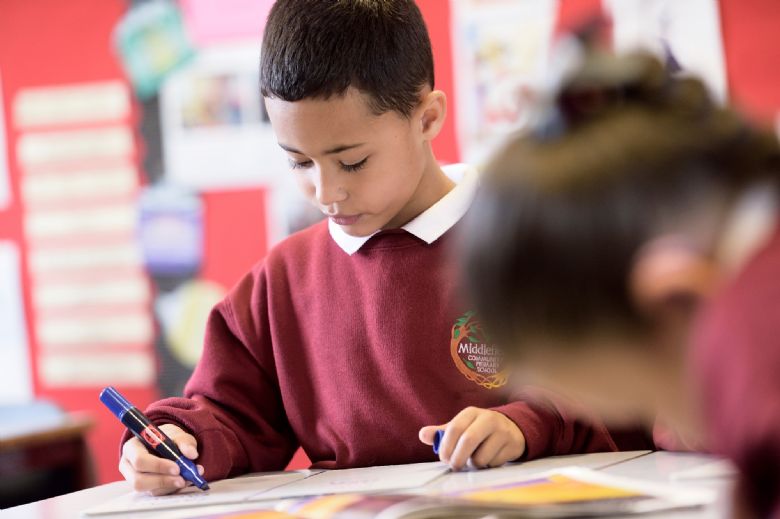 Maths
Liverpool Counts Maths Quality Mark
Middlefield has been taking part in an exciting new pilot project called the Liverpool Counts Quality Mark! Our aim is to develop a philosophy of 'Numeracy for Life', promoting a positive attitude to maths as an essential life skill, not just as something for the classroom. We are always looking for different ways to show the pupils that maths skills are used across the whole curriculum and consistently in everyday life.
Helping children improve their everyday maths
The Family Maths Toolkit is full of ideas to help parents, families and children aged 13 and under enjoy everyday maths activities together.
Click on website link below.

---
What is Mathematics?
Mathematics is a creative and highly interconnected discipline that has been developed over centuries, providing the solution to some of history's most intriguing problems. It is essential to everyday life, critical to science, technology and engineering, and necessary for financial literacy and most forms of employment.
A high-quality mathematics education therefore provides a foundation for understanding the world, the ability to reason mathematically, an appreciation of the beauty and power of mathematics, and a sense of enjoyment and curiosity about the subject.(National Curriculum 2013)
Aims
Our aim is to ensure that all Middlefield children develop fluency in mathematics. For this to happen they need to develop both conceptual understanding and efficiency in procedures.
The maths curriculum at Middlefield focuses on making the valuable connections between concrete materials, models and images, language, symbolic representations and prior learning.
At Middlefield we emphasise the teaching of number, place value and calculations. The weighting of these areas can be seen on our Yearly Curriculum Overview.
Our calculation teaching sequence ensures that children have the opportunity to develop and practice key skills. They can then apply these skills to more complicated activities.
What is the principal focus of mathematics teaching at Middlefield?
Key stage 1
The principal focus of mathematics teaching in key stage 1 is to ensure that pupils develop confidence and mental fluency with whole numbers, counting and place value. This should involve working with numerals, words and the 4 operations, including with practical resources [for example, concrete objects and measuring tools].
Lower key stage 2 - years 3 and 4The principal focus of mathematics teaching in lower key stage 2 is to ensure that pupils become increasingly fluent with whole numbers and the 4 operations, including number facts and the concept of place value. This should ensure that pupils develop efficient written and mental methods and perform calculations accurately with increasingly large whole numbers.
Upper key stage 2 - years 5 and 6
The principal focus of mathematics teaching in upper key stage 2 is to ensure that pupils extend their understanding of the number system and place value to include larger integers. This should develop the connections that pupils make between multiplication and division with fractions, decimals, percentages and ratio. ( National Curriculum 2013)
---
Middlefield Numeracy Curriculum
Yearly Overview- 2016-2017
Year Group

Autumn 1& 2

Spring 1

Spring 2

Term 3

1

Number

Number and Place Value
Addition and Subtraction

Number

Multiplication and Division
Fractions

Measurement

Geometry-

Properties of shape
Position and direction

2

Number

Number and Place Value
Addition and Subtraction
Multiplication & Division

Fractions

Measurement

Geometry-

Properties of shape
Position and direction

Data Handling

3

Number

Number and Place Value
Addition and Subtraction
Multiplication & Division

Fractions

Measurement

Geometry-

Properties of shape
Position and direction

Statistics

4

Number

Number and Place Value
Addition and Subtraction
Multiplication & Division

Fractions

Measurement

Geometry-

Properties of shape
Position and direction

Statistics

5

Number

Number and Place Value
Addition and Subtraction
Multiplication & Division
Fractions( including decimals & percentages)

Measurement

Geometry-

Position and direction

Statistics

6

Number

Number and Place Value
Addition and Subtraction
Multiplication & Division

Fractions(including decimals & percentages)

Ratio and Proportion

Measurement

Geometry-

Position and direction

Data Handling