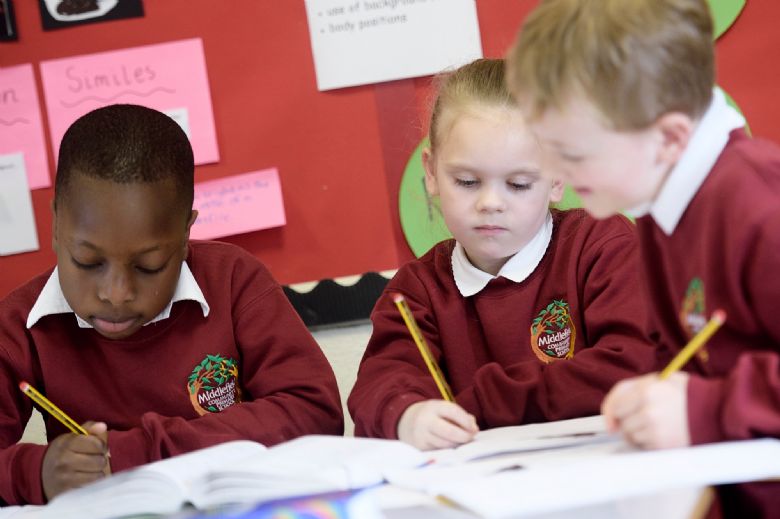 British Values
SMSC
Promoting spiritual, moral, social and cultural development, including preparing pupils for life in modern Britain.
The curriculum at Middlefield promotes and sustains a thirst for knowledge and understanding and a love of learning. It covers a wide range of subjects and provides opportunities for academic, technical and sporting excellence. It contributes effectively to pupils' academic achievement, their physical wellbeing, and their spiritual, moral, social and cultural development.
Through SMSC and a strong promotion of British Values within Middlefield, we ensure the following fundamentals are taught.
We focus each term on a topic. Each topic being either, democracy, the rule of law, individual liberty, mutual respect for and tolerance of those with different faiths and beliefs and for those without faith.
Overview of SMSC provision through the curriculum:
PSHE
Broad and balanced curriculum / exciting curriculum
British Values
Balanced approach to RE. Respect and tolerance of those with different faiths and beliefs.
SMSC English – confident writing. Children show an awareness of point of view and a balanced argument. Growing appreciation of poetry and literature.
SMSC Maths – Appreciation of patterns and relationships. Respond confidently and positively to challenge.
Curriculum - opportunities to consider the strengths, advantages and disadvantages of democracy and how it works in Britain, in contrast to other countries
Display - each subject has a dedicated display in the school.
Learning Walks:
SMSC Learning Walk, including assemblies, looking for evidence of the schools SMSC provision in terms of behaviour, a culture of mutual respect, displays and attitudes to learning.
Curriculum book scrutiny- Looking for evidence of PSHE sessions, British Values follow up lessons.
PSHE Checklist monitoring.
Behaviour (Code of Conduct)
Collective Worship/programme of assemblies
Assemblies which involve members of the local and wider community.
Engagement with parents:
Engagement with parents through curriculum events e.g. Celebration week, Sports events, Reading events, Maths events.
Opening evenings
Engagement with pupils:
All pupils have a voice that is listened to – democratic processes (school council)
Children's voice
Organising their own raffles / events, raising money for specific causes.
Hosting events for Hope University.
Learning mentors
Learning mentors deliver intervention to pupils.
'Our SMSC Book'
Each class will have an SMSC book, on display, in the pod.
This will show a range of children's work / annotated photographs etc.
Clear evidence of practical PSHE and British Values assemblies.
Checklist at the back of the book will specifically identify areas covered.
Weekly Key Stage & Planning Meetings will include time / a reminder to put in the previous weeks example.
Over each term you need to show examples of the following areas:
| | Autumn | Spring | Summer |
| --- | --- | --- | --- |
| RE & Collective Worship | | | |
| SEAL | | | |
| Cross Curricular Writing | | | |
| Buddies | | | |
| External visitors/specialists | | | |
| Trips | | | |
| Events e.g. Red Nose Day, | | | |
| Healthy Day | | | |
| Extra-curricular activities e.g. art club, P.E. clubs | | | |
| Parental involvement e.g. reading events | | | |