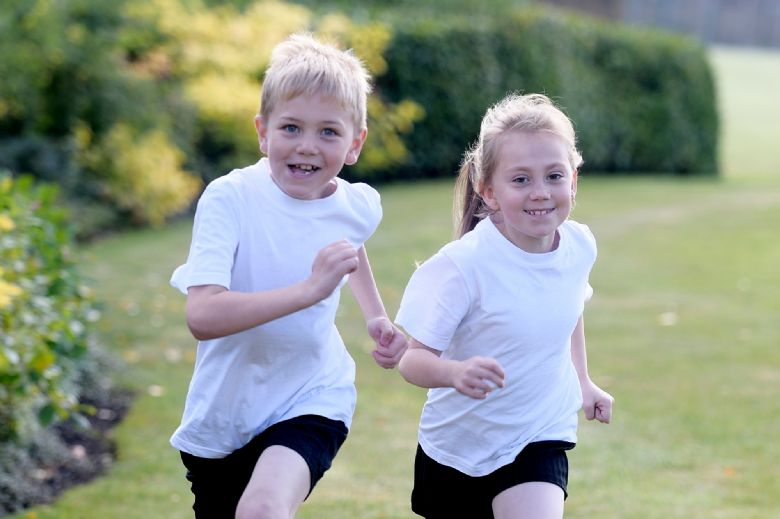 PE and Sport Spending 2016/17
The government is determined to secure a significant and lasting legacy from the very successful 2012 Olympic and Paralympic Games that were held in London. In order to achieve this and improve the provision of PE and sport in primary schools, additional funding of £150 million per annum has been made available.
In our school this amounted to £9220 for 2016/2017.
At Middlefield Community Primary School we believe that sport plays an important part as it contributes to the health and well-being of our children. Sporting excellence and participation, alongside strong cultural opportunities, go hand in hand with academic standards.
We have used part of the Sport Funding to purchase the Gold Membership of the Liverpool Schools Sports Partnership, which alongside our own school actions has enabled us to strengthen and improve our provision in the following ways:
To pay for professional development opportunities for teachers in PE and sport and for the cost of cover to release them from class for the time needed. Teachers from both Key Stages are able to request training in a field they are less confident or the PE coordinator can suggest and make the booking.
To provide places for pupils on extra-curricular activities, ran by LSSP. This year every child from Year 1 – Year 6 has the opportunity to attend an after school club.
To attend sport competitions and increase pupils' participation in school Games. We have taken part in a variety of sporting competitions this year already and have booked onto several other competitive events. These include Basketball, Football, Sportshall Athletics, Dodgeball, Dance, New Age Curling, Cricket, Tri-Golf, Boys & Girls Football and Cross Country. The amount and variety of sports we compete in is increasing steadily each year. Attendance at these competitions is building resilience in the pupils as well as improving health and wellbeing. They are always a positive experience and are celebrated on our school website. In the school Assembly following the event, children are rewarded with the LSSP provided certificates and their success is shared with the rest of the school. This creates a buzz around school and encourages other children to get involved. As well as participation and success being rewarded, we uphold the School Games Values and promote the Code of Conduct. These are 'Determination', 'Honesty', 'Passion', 'Self-belief' 'Teamwork' and 'Respect'.
Specialist PE support staff to deliver lessons throughout the week in EYFS, Key Stage 1 and Key Stage 2. Teachers are always present when coaches are delivering to ensure that they too are learning new skills, guaranteeing that the investment made is prolonged and future year groups will benefit from the expert delivery.
For external 'Playground Buddy' training from an LSSP representative.
Lunchtime staff to receive additional training on games and activities that can be played during a lunch break.
This year we expect to see the success we experienced in Tri-Golf last year (Merseyside Youth Games Finalists) replicated in many other sports. In addition to the LSSP competitions we have also entered the Year 6 football league and cup competition, the Year 4 league and cup, the Girls football league and cup and the Primary Cross-Country league and championship. This commitment to sport during curriculum time and extra-curricular has helped our school achieve the Sainsbury's School Games Mark Gold award this year.
We have also used Funding in the following areas;
Swimming for Years 2-6, with top up sessions for children in Year 6 who have not reached the target of swimming 25 metres.
Quality Sporting equipment.
PE Curriculum
A wide range of activities are delivered in school which aim to engage and inspire all children. We are also committed to ensure that all children receive a minimum of 1 hour per week of high quality well-planned PE.
Over the year each child will participates in games, athletics, dance and gymnastics lessons. Opportunities are also planned for swimming in Years 2/3/4/5/6, Athletics and Outdoor & Adventurous activities in Years 2/3/4/5/6. Our aim is that all children leave our school at the end of Year 6 able to swim 25 metres.
The Wider Curriculum
PE and sport has a high profile in our school and permeates many aspects of school life.
During our residential visits, children are given opportunity to participate in many different activities which may include orienteering, assault courses and team-building.
We also introduced at the end of last year extra opportunities for sporting activities such as climbing, lacrosse, tennis at I.M.Marsh as a reward for 100% attendance and behaviour incentives.
In the summer term we also hold our annual Sports Day for EYFS, KS1 and Key Stage 2.
Other agencies are used to enhance the variety of activities available and we take full advantage when these opportunities become available. For example disability sport awareness sessions for children in Year 5 and bikeability cycle training for Year 5 and 6 children.
Impact of the Sports Premium
We are currently looking at developing a more robust assessment system to determine how the percentage of children working at expected or above. This will enable us to track the progress over the next 3 years.
Children have an excellent understanding of health and understand the importance of exercise and diet to keep healthy. This is reinforced through our SEAL programme and some Science units.
Children in Years 4 and 6 have access to PE related residential visits and courses, which we actively encourage children to attend.
Primary school experiences are pivotal to the children's future perception of physical activity and we believe that children leave our school equipped to enjoy sport for all its health and social benefits. For those who relish the competitive element, they gain the skills, confidence and relevant experience to succeed at their chosen level and discipline.
| | |
| --- | --- |
| Provision | Cost |
| LSSP Gold Package | £6,900 |
| Additional ½ day support from LSSP (4 days a week) | £11,000 |
| Specialist Dance Teacher | £915 |
| Total | £18,815 |