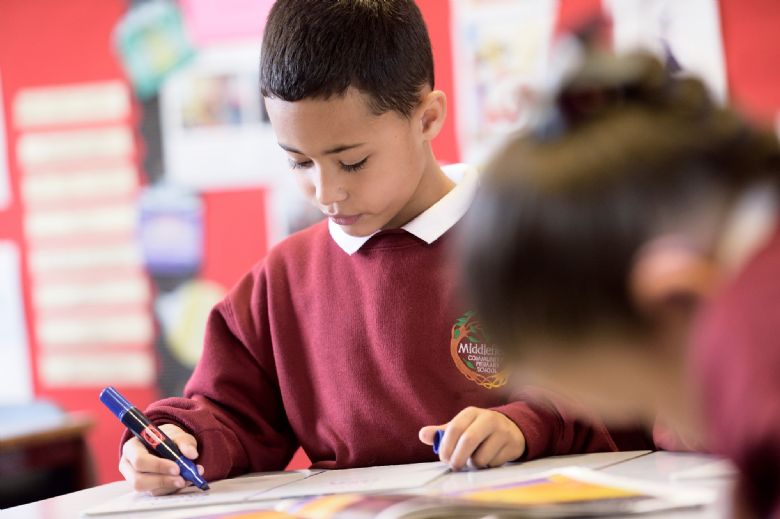 Maths
The Family Maths Toolkit
The Family Maths Toolkit is full of ideas to help parents, families and children aged 13 and under enjoy everyday maths activities together.
Click on website link below.

---
What is Mathematics?
Mathematics is a creative and highly interconnected discipline that has been developed over centuries, providing the solution to some of history's most intriguing problems. It is essential to everyday life, critical to science, technology and engineering, and necessary for financial literacy and most forms of employment.
A high-quality mathematics education therefore provides a foundation for understanding the world, the ability to reason mathematically, an appreciation of the beauty and power of mathematics, and a sense of enjoyment and curiosity about the subject.(National Curriculum 2013)
Aims
Our aim is to ensure that all children at Middlefield develop fluency in mathematics, enabling them to use their depth of knowledge to reason mathematically and solve problems. We believe that reasoning and problem solving skills are transferrable to everyday life and are therefore crucial to children leaving primary school as resilient and creative individuals.
The aim of our curriculum is to enable all children to work at broadly the same pace. Pupils with well-developed fluency, who understand work rapidly, will be given appropriately complex problems to consolidate their knowledge, whilst those less fluent will continue to practise skills in order that they can move on with a secure understanding.
---
Middlefield Maths Curriculum
The maths curriculum at Middlefield is based on the mastery approach. We use White Rose planning for our yearly overview, medium and short-term planning. We supplement the curriculum with regular ANT (additional numeracy time) sessions, practising key skills and problem solving outside of maths lessons.
Yearly Overview