Science
INTENT
At Middlefield, we provide a well sequenced, progressive curriculum that equips children with the skills and knowledge based on the statutory requirements of the Science National Curriculum. Our ambitious and engaging curriculum promotes children's curiosity of the world around them whilst developing passionate, independent scientists. We provide cross-curricular links with other subjects, such as scientific writing and the use of technology to conduct scientific enquiries. The children of Middlefield are immersed in a vocabulary rich curriculum that allows them to build links and enhance their learning across other subjects. Furthermore, links to real life contexts prepare our children for the opportunities, responsibilities and experiences of later life.
IMPLEMENTATION
We deliver this by:
Implementing a progressive science curriculum, giving full coverage of the National Curriculum.
Adapting the curriculum to suit the needs of all children.
Working collaboratively alongside colleagues to ensure consistency throughout the year groups.
Planning and books are monitored regularly to maintain the highest standards and to effectively evaluate our practise.
Bringing learning to life through a variety of enrichment activities e.g. well-planned regular trips, events and high-quality resources.
Using our natural environment around the school and working with members of the community.
Encouraging children to challenge themselves and discover their inner scientist through theory and practical lessons.
Allowing children to work scientifically through conducting their own research, planning lines of enquiry and developing their scientific reasoning.
IMPACT
At Middlefield, we use formative and summative assessment to inform short-term planning to ensure progressive skills in science are taught. We provide children with the age-related scientific skills, knowledge and vocabulary to support them as the develop in the world around them. We strive to inspire our children to become scientists of the future. Giving them the building blocks, tools and aspirations to achieve their goals.
Subject Organisation and Planning
The National Curriculum is divided into 3 stages:
Key Stage One (YR1/2)
Lower Key Stage Two (YR3/4)
Upper Key Stage Two (YR5/6)
By the end of each key stage, children are expected to know, apply and understand the relevant programmes of study.
Science Long Term Plan 2021-2022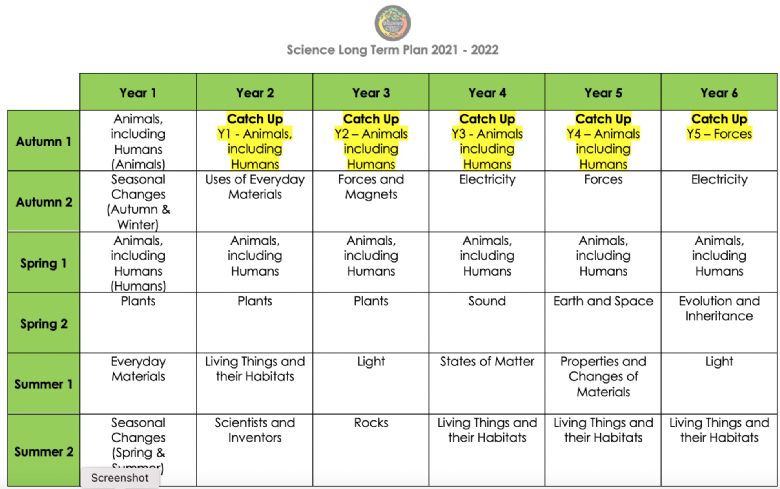 Click on the link to gain a deeper understanding of the knowledge and skills developed through each unit of study.
In the Foundation Stage, children are given opportunities to explore scientific ideas though their play and exploration, and as a planned part of each topic.
Science Week
The 'Working Scientifically' aspect of science is greatly enhanced by 'Middlefield Science Week'. This has activities for the whole school, including an assembly/science show, workshops, challenges and often trips. This helps to foster enthusiasm for practical science, outside of the prescribed science topics.
Science Week Gallery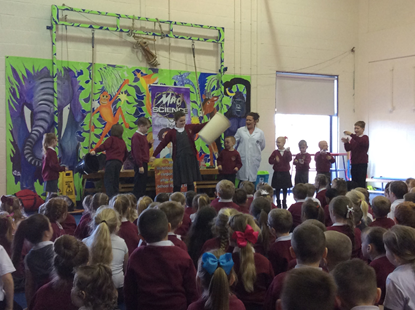 In Key Stage One, the children were challenged to design, make a test the best boat possible, selecting their own materials and style.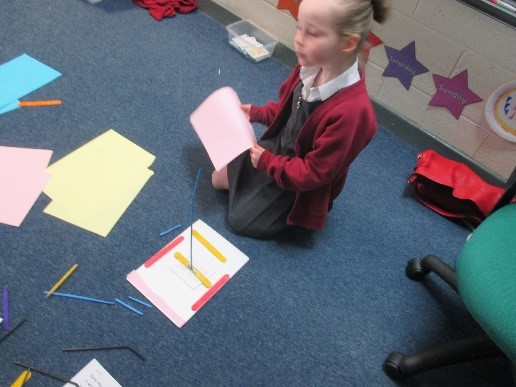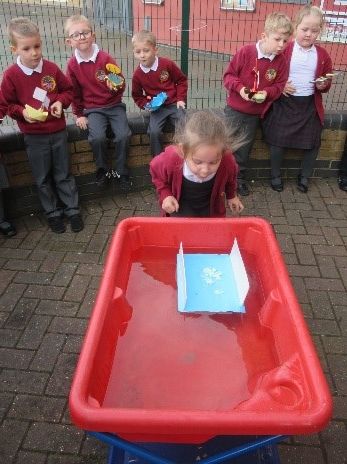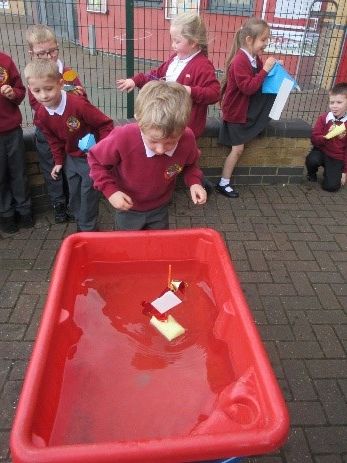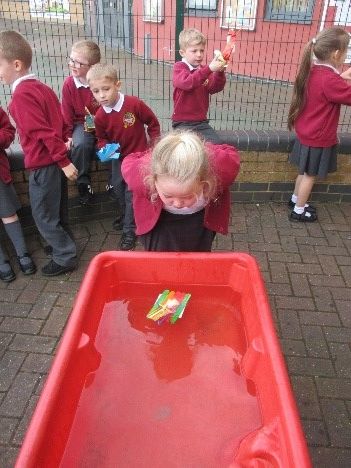 In Lower Key Stage Two, the children had to design, make and test a vehicle that would travel further than any other, and explored ways of making their own volcanic eruptions.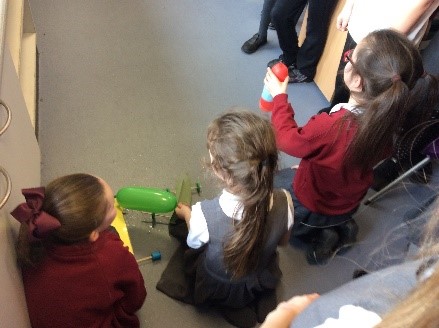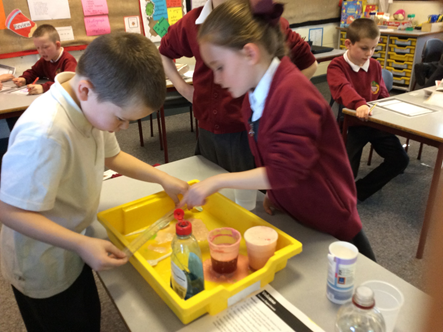 Assessment
At Middlefield we strive for high standards in all subjects.
Key skills, in each area of learning, are assessed and used to inform planning for the following terms topic.
Moderation and Standardisation
Subject Leaders are responsible for monitoring their particular subject to ensure that it is implemented consistently and effectively in line with agreed policies.
Middlefield Curriculum Progression Grids are used to ensure that there is clear progression across year groups and key stages.
School Governors
An annual Curriculum Report is presented to the Governing Body during the school year, focusing on curriculum priorities identified in the School Development Plan.
The Curriculum Sub-Committee, which includes the Chair of Governors, Community Governor and Staff Governor, meet at least once per term with the AHT (Curriculum) to discuss curriculum priorities, achievements and next steps.