Science
At Middlefield our Science lesson are designed to stimulate a child's curiosity in finding out why things happen and what they do. We teach methods of enquiry and investigation to stimulate creative thought, with children learning to ask scientific questions and the practical and research skills needed to find some of the answers.
Aims
The aims of science are to enable the children to:
ask and answer scientific questions;
plan and carry out scientific investigations, using equipment, including computers, correctly;
know and understand the life processes of living things;
know and understand the physical processes of materials, electricity, light, sound and natural forces;
know about the nature of the solar system, including the earth.
evaluate evidence and present their conclusions clearly and accurately.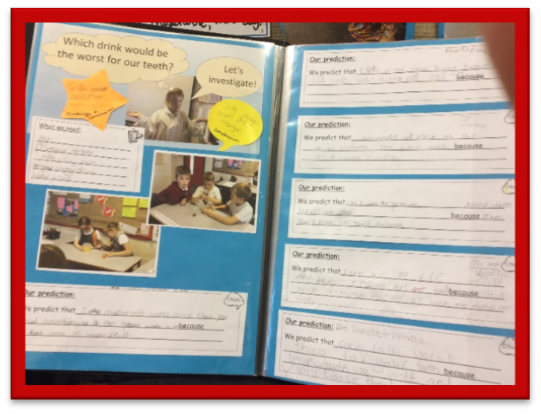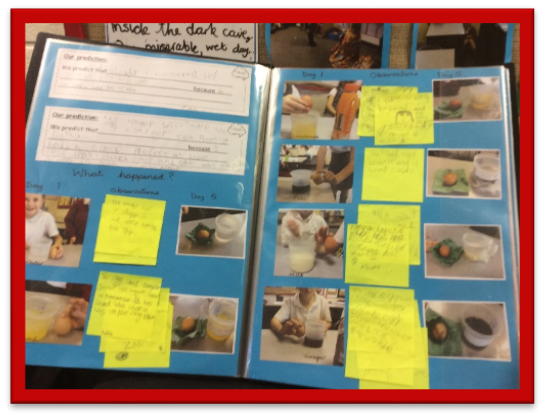 Subject Organisation and Planning
The National Curriculum is divided into 3 stages:
Key Stage One (YR1/2)
Lower Key Stage Two (YR3/4)
Upper Key Stage Two (YR5/6)
By the end of each key stage, children are expected to know, apply and understand the relevant programmes of study.
Science units taught
2018-19
Year 1

Year 2

Year 3

Year 4

Year 5

Year 6

A
u
t
u
m
n
1

Everyday materials

Everyday materials

Plants

Living things and their habitats

Properties and changes of materials

Living things and their habitats

A
u
t
u
m
n
2

Seasonal changes

Animals including humans

Forces and magnets

Animals including humans

Earth and Space

Light

S
p
r
i
n
g
1

Animals including humans

Animals including humans

(continued)

Animals including humans

States of matter

Animals including humans

Electricity

S
p
r
i
n
g

2

Plants

Plants

Rocks

Electricity

Forces

Animals including humans

S
u
m
m
e
r
1

Animals including humans

(continued)

Living things and their habitats

Light

Sound

Living things and their habitats

S
u
m
m
e
r
2

Seasonal changes (continued)

Living things and their habitats

(continued)

Evolution and inheritance
To download our long term plan as a pdf please click here
Click on the link to gain a deeper understanding of the knowledge and skills developed through each unit of study.
In the Foundation Stage, children are given opportunities to explore scientific ideas though their play and exploration, and as a planned part of each topic.
Science Week
The 'Working Scientifically' aspect of science is greatly enhanced by 'Middlefield Science Week'. This has activities for the whole school, including an assembly/science show, workshops, challenges and often trips. This helps to foster enthusiasm for practical science, outside of the prescribed science topics.
Science Week Gallery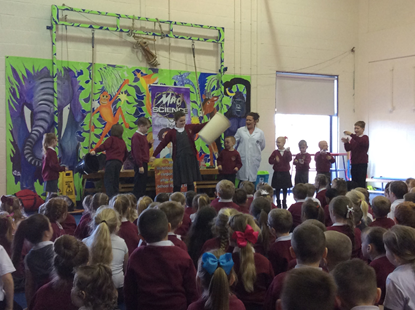 In Key Stage One, the children were challenged to design, make a test the best boat possible, selecting their own materials and style.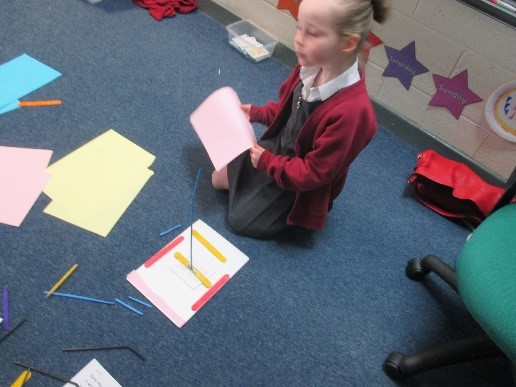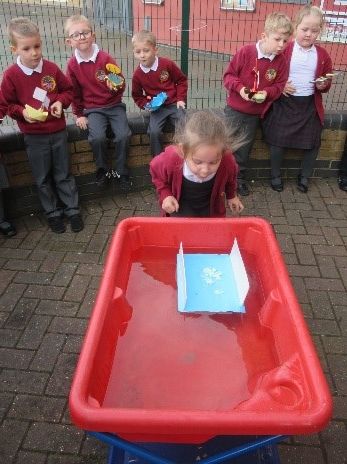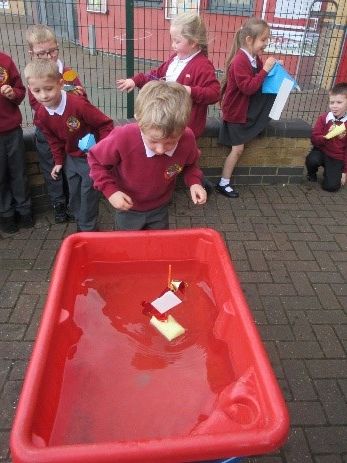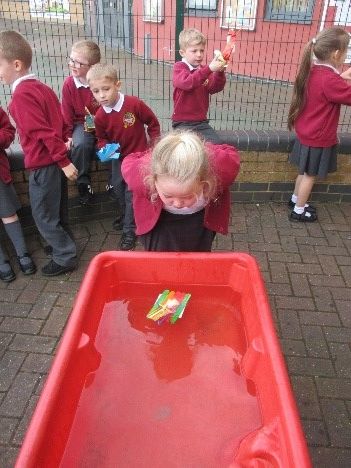 In Lower Key Stage Two, the children had to design, make and test a vehicle that would travel further than any other, and explored ways of making their own volcanic eruptions.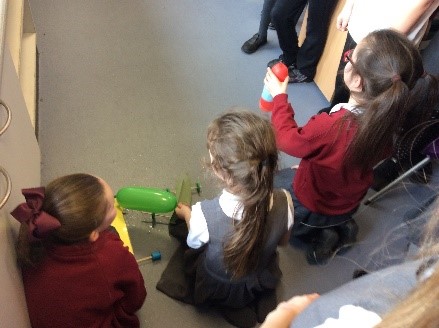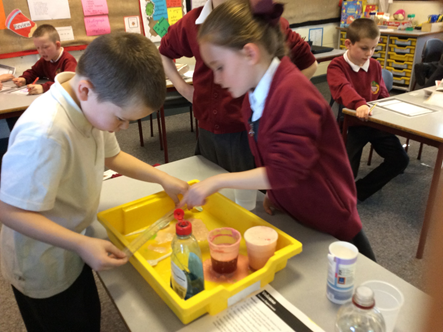 Creative Curriculum Themed Activity Days
At Middlefield we encourage children to be creative and imaginative and we believe that through designing and making products that solve real life and relevant problems within a variety of contexts they can begin to consider their own and others' needs, wants and values.
Our Creative Curriculum Themed days are designed to draw on disciplines from maths, science, computing and design & technology.
Once a year, the normal morning timetable (English / Maths / Reading / Science) is suspended for 3 days for a 'Creative Curriculum Themed Activity' These activities must combine skills from Computing, Design and Technology, Science and Maths and be linked to that terms creative curriculum theme.
For example, in the Autumn Term Year 5 & 6 theme is 'Adventures at Sea / Pirates' so children could research, plan, design, make and evaluate shelters for a desert island, that can withstand heavy winds and showers! Shelters could then be constructed outside on the school field.
Assessment
At Middlefield we strive for high standards in both all subjects.
Key skills, in each area of learning, are assessed using Classroom Monitor and used to inform planning for the following terms theme.
Moderation and Standardisation
Subject Leaders are responsible for monitoring their particular subject to ensure that it is implemented consistently and effectively in line with agreed policies.
Middlefield Curriculum Progression Grids are used to ensure that there is clear progression across year groups and key stages.
School Governors
An annual Curriculum Report is presented to the Governing Body during the school year, focusing on curriculum priorities identified in the School Development Plan.
The Curriculum Sub-Committee, which includes the Chair of Governors, Community Governor and Staff Governor, meet at least once per term with the AHT (Curriculum) to discuss curriculum priorities, achievements and next steps.