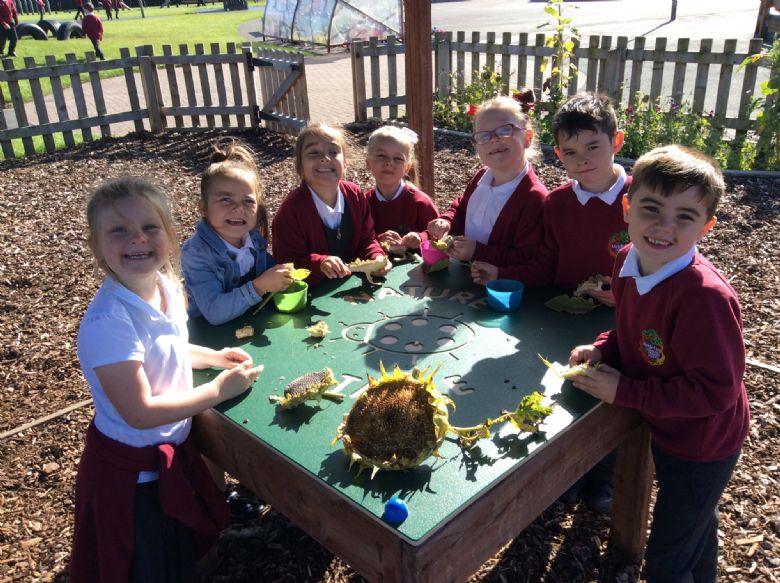 Year 2
Our Staff
Mrs Beresford - Teacher
Miss Thomas - Teacher
Miss Wheelhouse - LSO
Mrs Chatterton - LSA
Ms Hunter - KS1 Lead & PPA cover
Our Day
Our school day aims to start at 8:55am, with the register taking place at 9:00. We like to start each day with children sharing news and achievements with their peers. There are two classes in year two, both following the same structure throughout the day.
Every child reads daily and will work with an adult on their reading at least twice a week. We follow a banded book scheme in order for us to monitor progression successfully. Both classes spend time visiting our school library, where they have a chance to explore, engage and immerse in a world of books.
We focus on handwriting and spellings daily and we aim for every child to start to show the diagonal strokes needed to join their writing. We play lots of games to creatively engage children in this process.
Children participate in a broad literacy curriculum, focussing on narrative, non-fiction and poetry. The school has a bespoke Chatterbox and Traditional Tales programme which encourages 'Talk for Writing'. Here the children have a chance to dress up as their favourite characters from a story and take part in lots of drama and role play activities to create their own pieces of writing. This year we have been very lucky to welcome outside practitioners working with the children on poetry and story writing.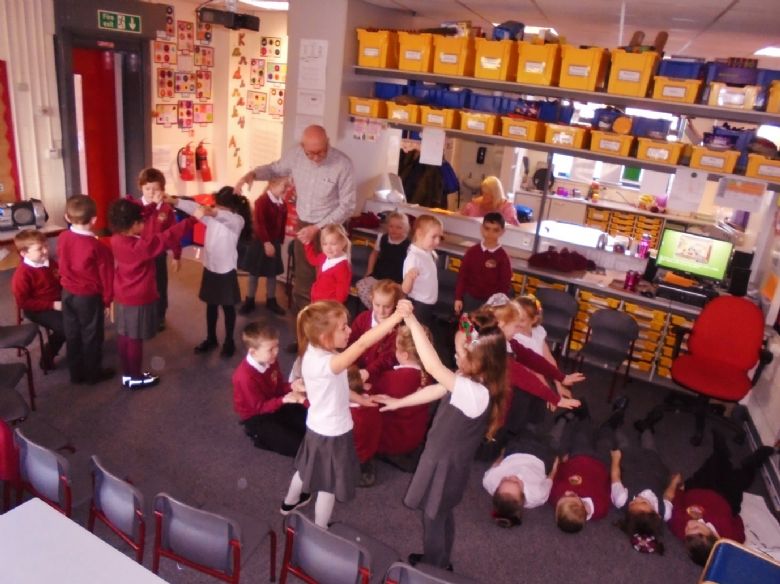 During the morning the children have a play time followed by snack which consists of milk, water and fruit.
We like to mix the classes for our phonics sessions in order to differentiate teaching and learning to best fit the children's needs. These are short, discrete and active sessions where children are encouraged to practise and apply their phonics skills in both reading and writing.
In maths we focus on the following topics; number, shape, measure and data handling. Through each topic children are taught the necessary skills in order to solve real life problems. We use a variety of practical and interactive resources to give our children hands on experience.
In the afternoons we provide a fantastic creative curriculum which covers creative writing, history, geography, RE, PE, DT, Art, computing, music, MFL, swimming, PSHE, Forest School and SEAL. These subjects are taught thematically based on the Chatterbox topics; 'Magic', 'Animals' and 'Holidays'.
Forest School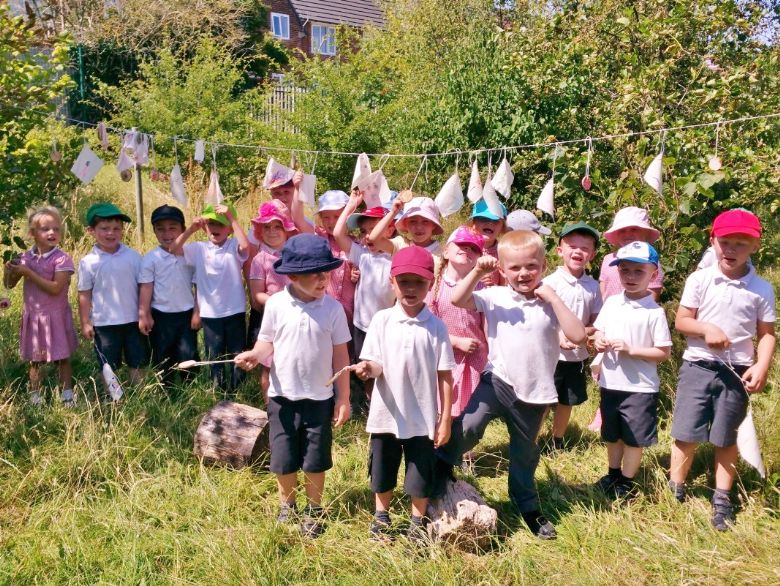 All children in Key Stage 1 take part in the Middlefield Forest school programme, which offers opportunities for children to learn in a different way in an outdoor environment. It promotes children becoming creative, independent learners. Key stage 1 sessions will be in the Autumn and Summer terms.
Trips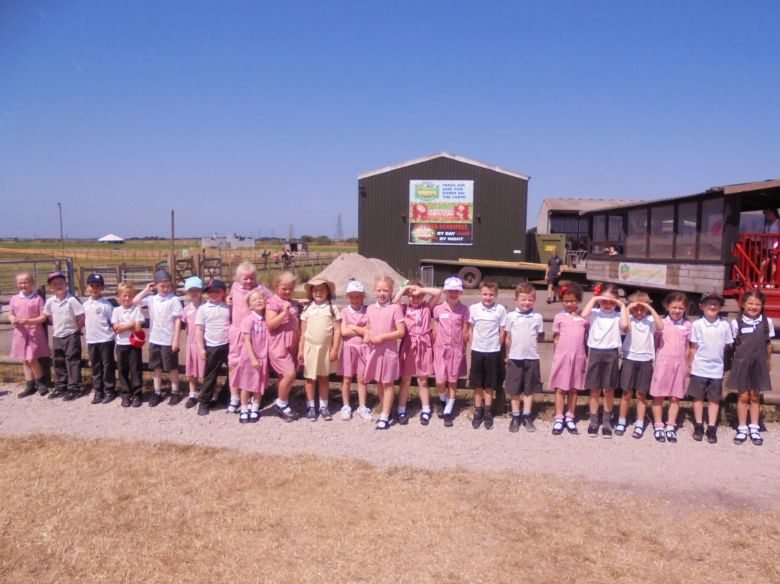 As part of the curriculum, our children enjoy trips to a number of places including Knowsley Safari park and Farmer Ted's.