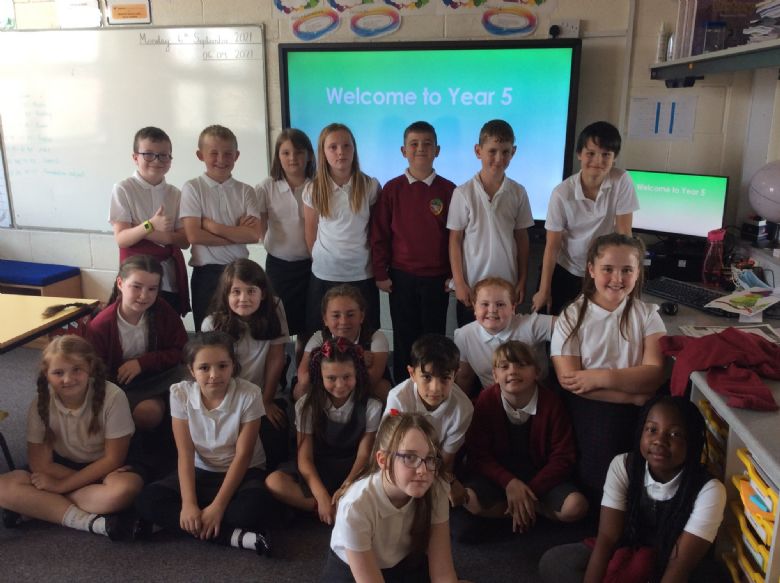 Year 5
Our Staff
Miss Thomas - Teacher
Mrs Wood - Teacher
Miss Martin - LSO
Our day
Our school day starts with our motto, 'Be in line at five to nine', with registration at 9:00am. There are two classes in Year 5, both following a similar structure throughout the day. Every Monday, a whole-school assembly will be held.
During each morning, children will have a playtime followed by snack; which consists of water, biscuits and fruit.
Maths
Across our Maths lessons, we focus on the following topics: place value, addition and subtraction, statistics, multiplication and division, geometry and percentages, decimals and fractions. Following the White Rose Maths scheme, our students are taught to build on their fluency, reasoning and problem-solving skills. Also, we use a variety of practical and interactive resources to give our children hands-on experience.
English
In English, our classes follow Middlefield's own bespoke Chatterbox curriculum. This scheme incorporates both reading and writing to facilitate children's imagination and engagement while teaching sentence structure, spelling strategies and scaffold writing. Our themes for this school year will be Pirates and Space.
Every Thursday and Friday, Year 5 enjoy a reading session in the library. This encourages children to read individually and as a whole class. In addition to this, we encourage children to read at home every day too.
Science
Science is taught weekly and covers the following units:
Animals including Humans
Earth and Space
Electricity
Forces
Properties and Changes of Materials
Foundation Subjects
Our afternoons are creative, noisy and full of fun! Each foundation subject is taught in 'blocks of learning' to ensure continuity and clear progression of knowledge, skills and vocabulary within that particular subject. P4C is an integral part of our foundation subjects and where there are natural topics of debate or discussion, P4C cycles of enquires and activities will be explored.